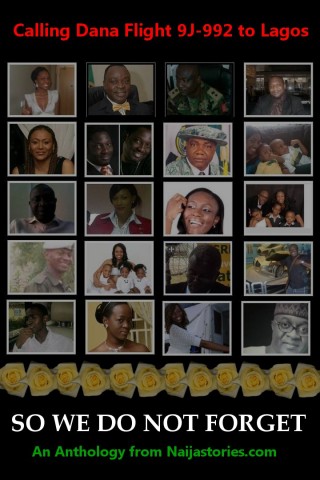 .
The Dana Crash Anthology
A collection of write ups in different genres put together to honor the memories of our heroes who passed in the Dana Crash of June 3, 2012. We might not see their faces again, hear their laughter anymore, never hold their hands again...but these memories we can keep, and these memories we
WILL
keep.
We cannot begin to say we know or can imagine what they felt or went through, but we can tell their stories in the little ways we know how, honour their memories and make their deaths not just another casualty.
In these stories, poems et al, we hope we find healing, we hope we find closure and we hope we find peace, knowing that these memories will never fade!!!
Read and DO NOT forget!!!
http://www.naijastories.com/wp-content/uploads/2012/08/So-We-Do-Not-Forget-Anthology.pdf